Horse Behavior and Problems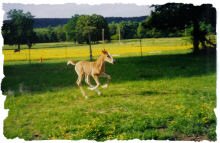 It seems today the buzz word in horse behavior and problems is natural horsemanship or horsewhisperer. I think we all realize that to some degree the equestrian world is plagued by the same disease as corporate America. Its easy to get caught up in the whirlwind. These catch phrases, buzz words, and money makers – that's the nature of the business, but in the true sense of what the horse really is, all these words are just that. Words We must apply the knowledge we hear, and learn with feel, or else we are no better off than before.
Listed below are some common problems that people encounter when dealing with the horse.

Rearing
Biting
Bucking
Kicking
Jiggy Horse (My horse won't stand still or walk)
Barn Sour Horses
Head Bobbing Horses
Handling abused horses




For questions about other types of horse behavior and problems, please contact us.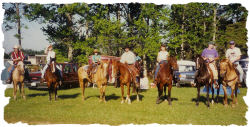 It's all different, yet it's all the same.
Ray Hunt 1929-