Live and Learn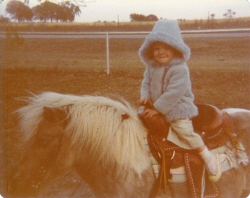 My experience with horses has been very different from Ricks. Growing up on a Dairy farm in central Oklahoma, horses weren't a big part of our lives, but we always had horses (backyard ponies, and kid horses) around for as long as I can remember. It wasn't a lifelong dream of mine to be a horse trainer, but like most little girls, I was drawn to horses. And the older I got, the more I desired to be around them and learn more.


---
For my 12th birthday, I was surprised with two older mares (Grey and Brownie). For the next six years, these poor horses took me through round-up club play days, parades barrel racing, trail rides... I was very comfortable with my two horses – but, that was it.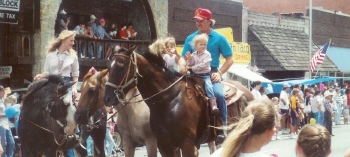 ---
After high school, I decided to get serious about barrel racing, so I bought a two-year-old paint mare (Sadie) that had 30 days training. I thought I was going to train her myself – Ha!
This is where my real journey began.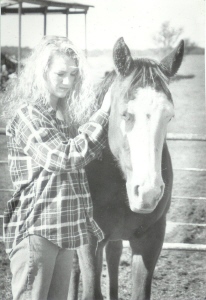 I thought things started out great, but Sadie, in no uncertain terms, let me know that things were not okay. I didn't like getting bucked off, or being embarrassed at every trail ride with the worse behaved horse, so it didn't take me long to realize that I didn't have a clue when it came to horses. (Although Sadie could have told you that right away) I just couldn't understand it; I thought I knew horses and how to ride. I became very frustrated and searched out help. I bought every training video and book and magazine that I came across. I would take advice and help from anyone and everyone who offered to help. By the time I was finished, we were both so confused and frustrated that we couldn't see straight.

I begin to worry that I was going to mess her up for good, so I adopted a couple of mustangs and decided to "practice training" on them. – This turned out to be not the greatest idea either.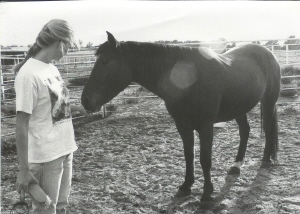 Through it all, we came out alright, considering the train wreck that it could have been. The thing that I learned the most in all of this is that I wasn't alone. A lot of people, like me, love horses and want to do right by them, but just don't understand how to communicate with feel.

---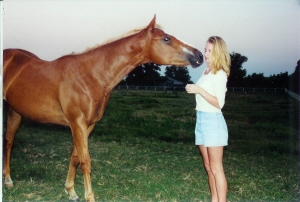 At that point, I decided that I needed a fresh start, so I bought another two-year-old paint with 30 days training. I had learned enough by this time to know that I needed help, so I sent him to a training facility that I trusted where we could both learn together. That was the smartest thing that I could have done. I there met Rick , and have since grown immensely in my horsemanship. Coming from such different experiences with horses, I think Rick and I complement each other with our training. We strive everyday to learn something new about this amazing animal and how to communicate with it through

feel.


Return to About Us
Return to horsetrue Homepage